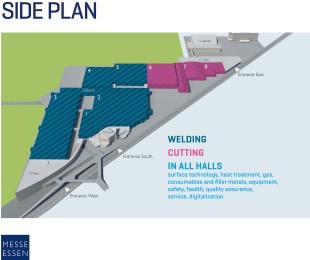 Welding and cutting is also possible under water!
And this technology is becoming increasingly important, because areas such as energy production or raw material extraction in coastal regions and in the open sea depend on it. Wind turbines, drilling platforms and offshore pipelines could not function without the corresponding technology and its further development. Due to climate change, coastal protection is also becoming more and more of a social focus - another topic in which underwater technology plays a major role.
Together with DVS, SCHWEISSEN & SCHNEIDEN 2023 offers a platform for this for the first time: UNDERWATER TECHNOLOGY in Hall 7. Exhibitors present their innovative approaches, intelligent products and offer visitors the opportunity to experience the special features of underwater technology live under water.
You would like to present yourself as an exhibitor?
Here is the information for exhibitors