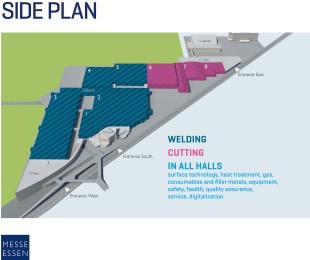 Welding and cutting can be performed under water as well!
This technology is becoming increasingly important in areas such as energy production, raw material extraction and others in coastal regions and offshore. Without the appropriate technology and its continued development, wind turbines, oil rigs, offshore pipelines and other subsea installations may not operate correctly. Climate change has also increased the public focus on coastal protection – another issue that plays a key role in underwater technology.
Together with DVS, SCHWEISSEN & SCHNEIDEN 2023 offers a platform for this for the first time: UNDERWATER TECHNOLOGY in Hall 7. Exhibitors present their innovative approaches, intelligent products and offer visitors the opportunity to experience the special features of underwater technology live under water.
You would like to present yourself as an exhibitor?
Here is the information for exhibitors